Join the nation's leading dermatology group
We're on a journey to provide Healthy Skin for Life™. Our providers have autonomy, supported by peer collaboration, so that they can provide clinical excellence to their patients. Join the team providing The Best Derm Care in the World. Period™
WestDerm provides incredible job opportunities for doctors, physician assistants, and nurse practitioners in both new and established dermatology practices with 65 distinct locations in AZ, CA, and NV (and growing!). Partner with our world-class team of providers and staff to deliver Healthy Skin for Life™. We are looking for providers like you who are dedicated to clinical excellence and exceptional patient care to join our growing team in a practice that fits you best with providers who share your passion!

Our physician-led approach to patient care prioritizes clinical outcomes and patient experience above all else. We simply provide the supportive environment, technology, and dermatology-trained teams to allow you to practice your craft as you know best.
We provide flexibility and support for you to pursue your personal passions and live the life you've worked so hard to create. The locations of our unique practices afford you the opportunities to enjoy life in some of the nation's most desired places.

We are passionate about supporting you through peer-to-peer collaboration, training, and learning opportunities. You receive mentorship from world-renowned colleagues, and can participate in study clubs to sharpen your skills.
We offer you unique opportunities to advance your career in areas such as: research, dermatopathology, Mohs, cosmetics, and more. We also provide best-in-class business support services and dermatology-trained staff, so you can focus on patients.

Top talent deserves top compensation and flexibility. Our compensation packages include competitive salaries, comprehensive benefits, and the flexibility to meet your lifestyle and schedule.
Patients appreciate the providers in each of our individual clinics for the great care they deliver in providing patients with Healthy Skin for Life™. You will have the opportunity to help keep your patients more active and healthier so that they can live their lives with confidence. WestDerm practices maintain extremely high NPS (Net Promoter Scores) and online review scores, so your patients will be bragging about you and entrust you and your team with their skin health time and time again.
SUPPORTING STAFF
(ALWAYS SERVING)

Our physician-led approach to dermatology ensures that you are given what you need to succeed because providers always make the clinical decisions. Every location provides state-of-the-art technology and dedicated clinical teams, backed by over 60 years of experience in practice support and successful clinical outcomes. You practice your craft how you see best, coupled with unrivaled clinical support from your world-renowned colleagues.
Loving what you do and doing what you love should not be in conflict. Practicing at one of our clinics provides that balance! You have the flexibility to fit your schedule to your lifestyle. You can pick the practice and location that fits you best, while having the opportunity to easily relocate if you so desire. We understand every provider is different and has different passions to pursue. We love that diversity, and we foster that in our family-like culture.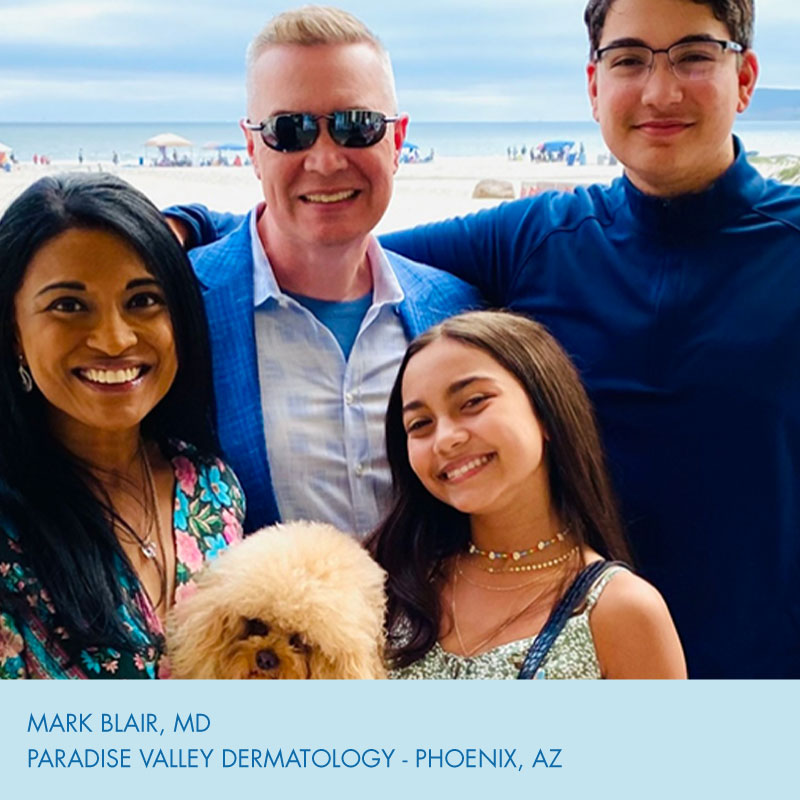 Collaborate With The Best
WestDerm has been supporting dermatologists for over 60 years. When you team up and partner with us, you can be confident that our team will support your career growth and success every step of the way. We provide career guidance, all aspects of business support, and opportunities to collaborate with world-renowned providers across all our individual practices. You can continue to refine your craft through training, study clubs, and clinical mentorship from some of the best dermatologists in the country. And if research is an interest, you can join studies with our nation's-leading research division.

Earn Competitive Compensation
We're committed to attracting and retaining the top talent in dermatology. That's why our compensation and benefits packages remain competitive in today's market. And because our team is so large across all the individual clinics, we offer industry-leading comprehensive benefit options that fit your life best (as well as your family).
Our patient-centric approach has patients raving about each practice, our clinic team members, and our providers. And it keeps patients coming back for all their skincare needs throughout all phases of their lives. Providers and their teams educate their patients on the importance of maintaining and protecting healthy skin, and care for them like family. Our reviews and reputation speak for themselves. Patients love us! And they'll love you too!
Google Review Score – 4.7 Stars

Net Promoter Score – 82% Promoter*
*Average healthcare: NPS 30. Excellent score: NPS 50. World-class score: NPS 70.
WestDerm is proud to support many of the nation's most talented providers. We're honored they're part of our family and we know you'd love teaming up with them too! Here's what they have to say about practicing in our individual clinics…
"All of my Associate Physicians and I have clinical autonomy and are able to grow our practice with new technology. Collaborating with other world-renowned providers at WestDerm, we truly deliver clinical excellence. I recommend joining WestDerm for these reasons because our providers can make a great living while finding balance in life outside their practice."
"I'd recommend joining WestDerm to any physician, PA, or NP who wants both autonomy to practice medicine the way they were taught with the safety and guidance that a well-managed group practice can offer.  They have a very ethical, family-oriented culture."
"Being part of WestDerm is like coming home to a family of physicians who place patients first, which is why I love what I do."
"WestDerm has given me the support and safety of a world-class health organization without sacrificing the independence of practicing medicine and the close family environment of colleagues and staff."
"As a clinician with a young and growing family, the management team at WestDerm has been outstanding in helping me balance my work and home responsibilities. I could not ask for a better situation, and can recommend WestDerm to any provider without hesitation."
"Partnering with WestDerm helped me transition the management of my practice so I could focus on patient care. It also allows me to spend more time enjoying the outdoor lifestyle with my family that initially drew me to the scenic natural beauty of Ventura County. I can now hike the trails in our local mountains, dive and fish in the Channel Islands, and even surf the sunrise wave session before coming into the clinic!"
Ready to learn more?
Contact us!